Who's In Death Stranding
Much like the riddle of who is Hideo Kojima's best friend, we also want to know who's in Death Stranding.
There's been a few announced so far but with all the shoulder rubbing that Kojima's been doing since leaving Konami in 2015, are there other actors and actresses waiting to be announced for the upcoming PlayStation 4 exclusive?
Norman Reedus
The phrase 'Norman Reedus and his fetus' isn't literally correct but it rhymes well enough for me to ignore the fact that the Walking Dead star has been carrying around a newborn baby instead of one still in the womb. Although, the last trailer did show Death Stranding's star attraction to have a baby in his throat. Is that a fetus? Who knows.
While the correct scientific term for a neck baby isn't our forte, what we do know is that Norman Reedus is in Death Stranding. He was also supposed to be in the new Silent Hill game until Konami ruthlessly culled both it and Kojima. Konami's loss is Sony's gain.
Guillermo Del Toro
Perhaps a surprise pick to many. Film Director and Screenwriter Guillermo Del Toro showed up in Death Stranding's second trailer holding Norman's neck fetus in a container. Del Toro isn't an actor per se, but he's repeatedly said "Fuck Konami" since Kojima's departure from the company, so that was probably enough for him to earn a part in Death Stranding and move up Hideo Kojima's friend rankings.
Mads Mikkelssen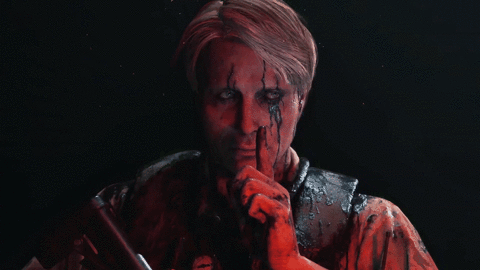 Is there anyone else who plays the role of a villain so well? That accent, that look and those eyes. Mads wasn't a well-known Kojima lover before he was shown in the same Death Stranding trailer as Del Toro, but his reveal is certainly the most impressive so far. Also, is it me or are those eyes in the picture above moving? Spooky.
Emma Stone
Emma Stone is the first name on this list that hasn't been confirmed, yet her name keeps being linked with a role in the game. The aforementioned Mads Mikkelssen commented on the recent rumours, saying "I can't talk about that, but I really like that rumor. That's a lovely rumor."
Sure, it would be nice to see a major Hollywood actress in a video game but you have to wonder how large Kojima's budget is after hiring Del Toro, Reedus and Mikkelssen.
Stefanie Joosten
I had the pleasure of speaking to Stefanie Joosten last year just before Death Stranding was revealed at E3. Perhaps, if it had been after, I would've got the chance to ask her directly if she was going to be involved in Kojima's next game. Fortunately, we did reach out to her management team who said that they " …can't give any information at this moment."
Although we wonder if Hideo Kojima wearing one of Joosten's merchandising hats is a sneak peak at things to come?
She also visited Guerilla Games in 2016, just before Death Stranding was revealed. Guerilla, of course, are providing Kojima's new team with the engine for Death Stranding. Coincidence? Maybe.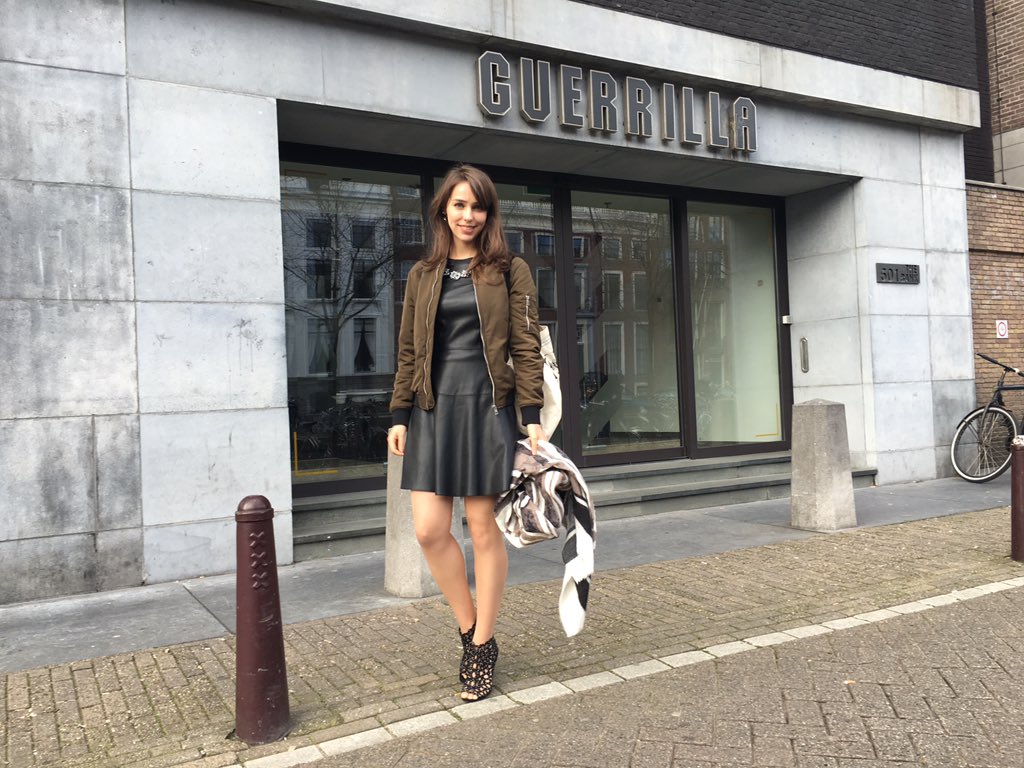 Whatever the case, it won't be long until we see Joosten in a Kojima game again as they seem to have a strong relationship. Will it be Death Stranding? There's a good chance that it might be.
Hideo Kojima
"Did you rike it?" Is now a famous internet saying and we have to say that after he put himself in Metal Gear Solid V: The Phantom Pain, the answer is a resounding yes. The fact that the famous auteur has painstakingly crafted himself into one game is almost a guarantee that he'll turn up in Death Stranding in some way.
Perhaps he's the black ooze that's sneaking about and it's a metaphor for how he's sucking up all the good ideas in the games industry and making everyone look bad? Or, maybe you'll just rescue him in a mission. Either way, we'd kind of love to see Hideo again in a game.
Have you enjoyed this content? If you'd like to help us to make more, please consider donating to Pause Resume to help us cover the costs of running a website dedicated to video games without advertisements.