Cardboard and Switch: Meet the Nintendo Labo
In one of the most unexpected moves of 2018, Nintendo have decided that while Sony and Microsoft will fight it out for 4K supremacy, they're going to let you build cardboard robots.
Nintendo Labo, was today's surprise announcement by the big N, who earlier this week dismissed any advances towards VR or AR and instead doubled down on cardboard.
As you can see from the video, Nintendo Labo works by combining the Switch and Joycon controllers with cardboard pieces that you fit together to create cool robots, steering wheels, houses or a mini-keyboard.
Nintendo President Tatsumi Kimishima recently spoke about how crucial the second year of the Switch will be to the company and how they need to attract new consumers over to their console. With Nintendo Labo, you can certainly see how they now might achieve this.
Nintendo Labo launches on April 27th with two different kits. One will be called the Variety Kit and contain a Toy-Con RC Car, Toy-Con Fishing Rod, Toy-Con House, Toy-Con Motorbike and Toy-Con Piano for $69.99. While the second kit will contain the aforementioned cardboard robot suit and will retail for $79.99.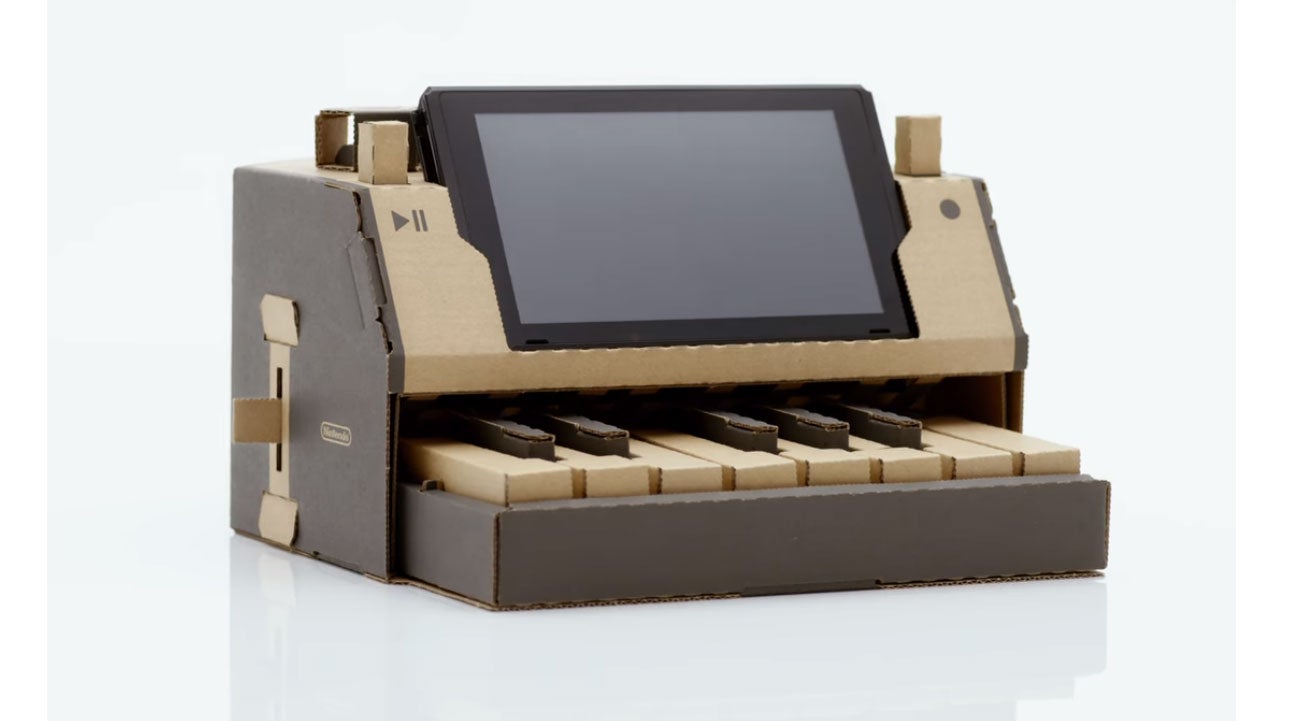 President of Europe, Satoru Shibata said that Nintendo's "… goal is to put smiles on the faces of everyone Nintendo touches. Nintendo Labo invites anyone with a creative mind and a playful heart to make, play and discover in new ways with Nintendo Switch. I personally hope to see many people enjoying making kits with their family members, with big smiles on their faces."
The Switch has been a massive success so far and recently became the fastest selling console in US history. Nintendo Labo can surely only add to the Switch's appeal, especially amongst children. I'll be sure to pick one up for my eight-year-old-son, for research purposes, of course.
Have you enjoyed this content? If you'd like to help us to make more, please consider donating to Pause Resume to help us cover the costs of running a website dedicated to video games without advertisements.