The Pause Resume Team's E3 2018 Predictions
*** Insert obligatory E3 2018 predictions here ***
Ah yes, E3 week is upon us. Can you smell the sweaty palms? Feel the cautious speeches being penned? And Nintendo cautiously smiling as they flick through all of their Smash character reveals? Yep. E3's right around the corner.
With that in mind, let us witter on for a little bit and divulge all of our hopes and dreams for E3 week. We'll put on a nice pair of slippers, whack on that old dressing robe and as we slouch down with a cigar in one hand and a dram of whiskey in the other; regale you with tales of E3. Banjo this, Kojima that and Crash in Smash this. It's time for the Pause Resume team's E3 2018 predictions.
Craig Shields, Editor-In-Chief
This E3 has already leaked an awful lot and I'm not expecting a great deal of surprises. For the most outrageous of reveals, I'm expecting Microsoft to deliver – they have to. A lack of exclusives means that they absolutely have to show up here. But then I've been saying that for the past few years. I'm half-hoping the Banjo remake is real; I expect to see a small teaser for Halo 6; and perhaps, if we're lucky, a new first party IP.
PlayStation has already set expectations, with no pre-show and a focus on four first-party titles, don't expect much from them. Nintendo has also reduced expectations, stating that they're already focusing on 2018 titles only – I still hope we'll see a small trailer for Metroid Prime 4 even though there's no way that it's coming out this year.
The part of the show we'll all be talking about after E3 though? Has to be the Death Stranding gameplay trailer that we're surely going to get? Watcha got Kojima? Let's see what comes after Snake.
Alexandra Collinson, Content Editor
A release date for dreams would be great to see from Media Molecule, as well as, finally, confirmation that it is fully VR compatible. They can't need too much longer on this game as they've shown it off copious times now.
I would also like to see the next Yoshi game and get a confirmation on the rumoured name: Flipping Island (poorly translated from the Japanese leak), a timescale would also be great. From Nintendo, I also expect to see some Smash characters and maybe some new Amiibos to go with.
We already know PlayStation are focusing on four top games and from these I would like to finally see what Death Stranding actually is. Is it just going to end up with a mech or two and turn into another Metal Gear game or will it be something different from Kojima?
I honestly don't expect much from Microsoft, what they should do and what they do are always worlds apart. I'd hope that they release a Banjo or Conker remake but I expect that all we'll get is more early access titles and more backwards compatibility for the One, as well as a lot of hyping up the about the Game Pass.
Alex Sodhi, Media Editor
Nintendo will show off a ton of games, I am betting on Luigi's Mansion for Switch. One thing that I would absolutely love to see on the Switch is a classic Mario Party game, it feels like fans have been waiting since the N64 version for a true sequel that, in my opinion has never come. There will be a ton of third party games coming to Switch, EA and Ubisoft titles – for a moment, just imagine Mass Effect 2 remastered on the Switch!
Microsoft will come out guns blazing with new games, some new IP's and maybe a blast from the past like Perfect Dark.
My bets are Sony will stay clear of new hardware this year and talk about the VR plenty, but it will ultimately be down to games and lots of them, PUBG is a no-brainer eventually for the system, perhaps that exclusivity deal with Microsoft is up right about now?
As far as Bethesda goes, they have shown off Fallout 76 in order to make room for the big prize, Elder Scrolls VI.
Victor Cardoso, Opinion Editor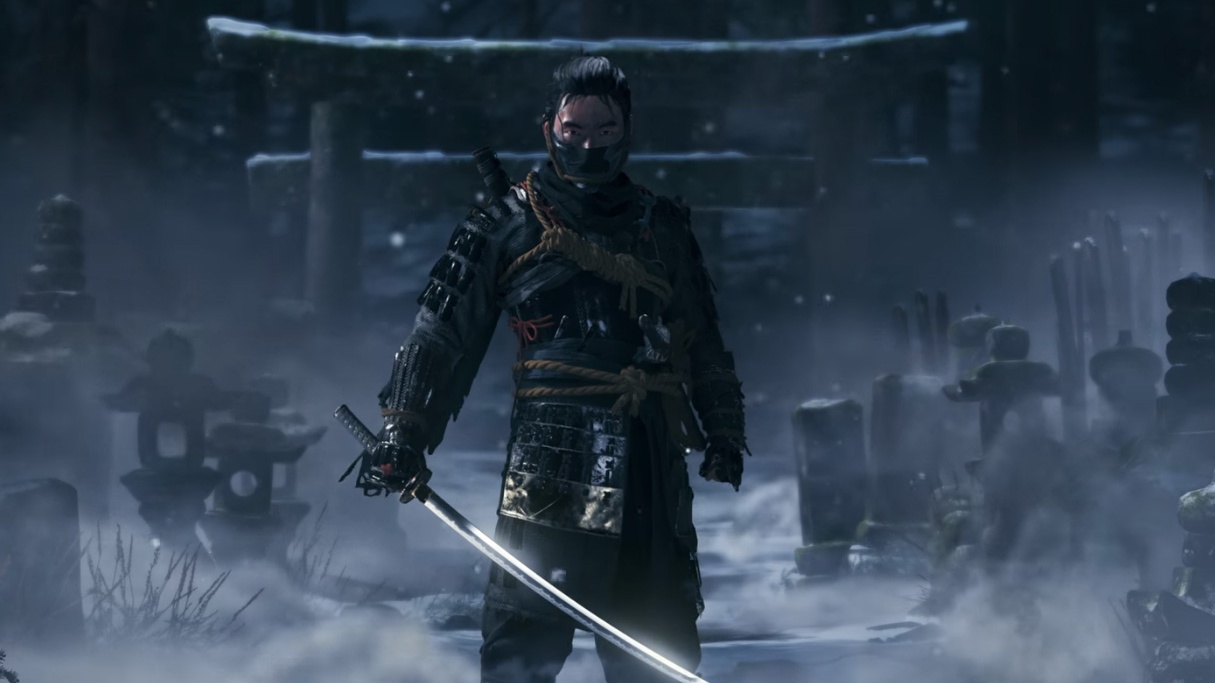 E3 is an exciting time for me, and while its no longer what it used to be – in terms of importance – it is still an incredible event, watching all the discussion and predictions around it and then finally watching and realising how wrong, or right, we all were is an incredible experience.
Personally, what I'm most excited about is seeing the Sony press conference. This is the third year that Death Stranding will be at the show, meaning that we should finally see some gameplay, which in many ways might take away from the bizarre aura that surrounds this game, or it might even make it more confusing and exciting! Another game that I am excited to see at the show will be Ghosts of Tsushima; I love samurais, and the time period this game takes place in, my excitement for this game is warranted though. The game is being developed by Sucker Punch, makers of the Infamous franchise, so we should expect top-notch mechanics and open world madness.
That is what I'm hoping for, however, as we all know what we want is often not what we get. Microsoft will show more of their 'games as a service' strategy, moving attention away from their lack of first-party titles and putting a heavy focus on their 'game pass' feature. EA and Ubisoft will show their yearly franchises off, with EA trying to make up for their Battlefront 2 fiasco by making sure all of their games in the show will make a point to mention their lack of season pass and loot boxes. Sony has outlined their show, but I am positive that we will see a surprise or two in there, even if it is just a name drop at the end of their conference.
Nintendo is the one with the potential to blow everyone away, their tease of the latest Smash Bros. will probably lead to a full gameplay trailer in the show, as well as showing more of Pokemon Lets Go: Pikachu! Let's not forget Metroid, it has been quiet for a while, and with the rumors of a more powerful switch lurking around, we might see some of that at E3 this year.
Jack Matthams, Opinion Editor
This year's E3 is going to be massive; I truly think it's going to be one of the biggest showcases in recent years. At the top of my list for excitement is the mysterious Shadows Die Twice leak that was shown to us back in December. As a massive FromSoft fan, I cannot wait to see what direction they go in following Dark Souls and Bloodborne. I don't think it will be Bloodborne 2, which in a way makes me even more excited to see how they approach a new IP. I am also equally as excited to see what Bethesda have up their sleeves, especially following the announcement of Fallout 76. I'm hoping for a glimpse at supposed new IP Starfield, and maybe, if we are truly lucky, we'll see something corresponding to a sixth entry of the Elder Scrolls, however unlikely that may be. If either does appear, let's just hope they have more of an RPG feel than Fallout 4 did.
With recent rumours hanging around of a Bioshock 4 in early development, I think it's unlikely we'll see an appearance from it, or Borderlands 3, despite both being two of my favourite series' of all time. I hope I'm surprised, but I just can't see it happening. Equally as mysterious are two comic book games I'm hoping will finally get some attention; a new Rocksteady game, rumoured in the past to be Arkham Insurgency, as well as the Avengers Project, as mysterious as it is exciting since the tease way back in January of last year. It will also be interesting to see how Nintendo fare with a major Pokémon title on the Switch, a potentially groundbreaking entry. Finally, following the success of the Crash Bandicoot: N-Sane Trilogy, it would be the icing on the cake if the supposedly leaked remake of Crash Team Racing made an appearance as well, just for a bit of classic, racing fun!
You can watch the PlayStation, Xbox and Nintendo conferences right here on Pause Resume
Have you enjoyed this content? If you'd like to help us to make more, please consider donating to Pause Resume to help us cover the costs of running a website dedicated to video games without intrusive advertisements.